Reed Maker
Although many single reed players can buy their reeds pre-made, most double reed players learn to make their own by hand. Every oboist has their own "ideal" reed, and a reed that works well for one oboist may not work well for another.
Andy first learned to make reeds in the seventh grade but the learning process is ongoing.
Contact Andy if you have questions about the reed making process or would like to buy a handmade reed.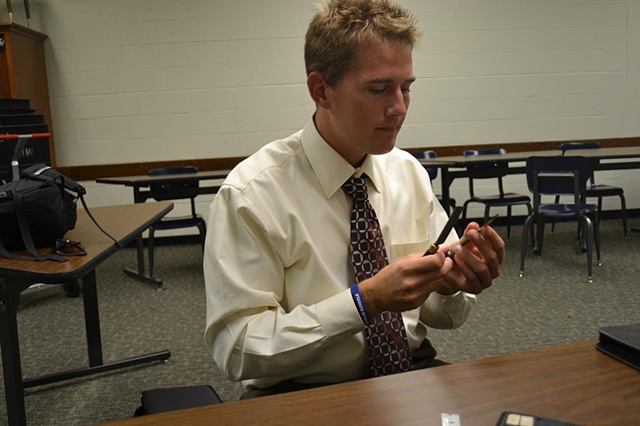 The oboe reed is an essential part of tone production because it is the source of vibration.